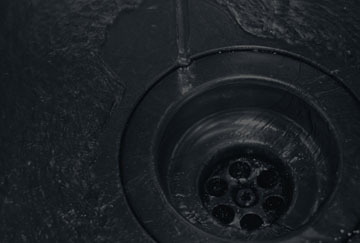 How To Fix A Slow Draining Bath
Water in the bath tub that is not draining as quickly as it used to may be caused by clogging. The problem with clogs is that they build up overtime. By the time you notice it, the issue is already quite severe. But not to worry because fixing a slow-draining bath tub can be easy enough for the handy homeowner.
Here's how to fix a slow draining tub…
The materials you need:
Liquid pipe cleanser
Sink plunger
Wire hanger
Gloves
Screwdriver
The steps:
Open the bathroom window or door to allow proper ventilation.
Put on your gloves
Remove any obvious items (i.e. hair) around the bath tub drain
Unscrew the drain covering. There may be hairs and dirt on the covering, remove these.
Straighten the wire hanger then form a small hook at the end. Use the wire hanger to remove items obstructing the flow of water by sticking it into the drain.
After retrieving items from the drain, use the plunger to remove fluids that may be slowing down the flow of water.
Pour ¼ cup of the liquid pipe cleaner down the drain (follow instructions on the label)
Wait a few moments and test the flow of water by pouring some down the tub drain.
Replace the drain cover if it's back to normal.
An alternative to commercial pipe cleanser is baking soda and vinegar. Follow step 1 to 5 then pour a few tablespoons of baking soda down the drain followed by ¼ cup of vinegar. Let the mixture sit for about 15 to 20 minutes and then use the plunger to clear the clog. Finally, pour water to check the flow.
These steps on how to fix a slow draining tub are simple and can really resolve the problem. To prevent drains from getting clogged resulting to slow drainage, always keep the drain free of items that can cause blockage like hair. This fix is the same for basins and kitchen sinks.
Albert F A Matthews
A chief operator at BigFunction Property Maintenance and from leaving school have done nothing but house refurbishments of all varied designs and formats and covering home repairs.