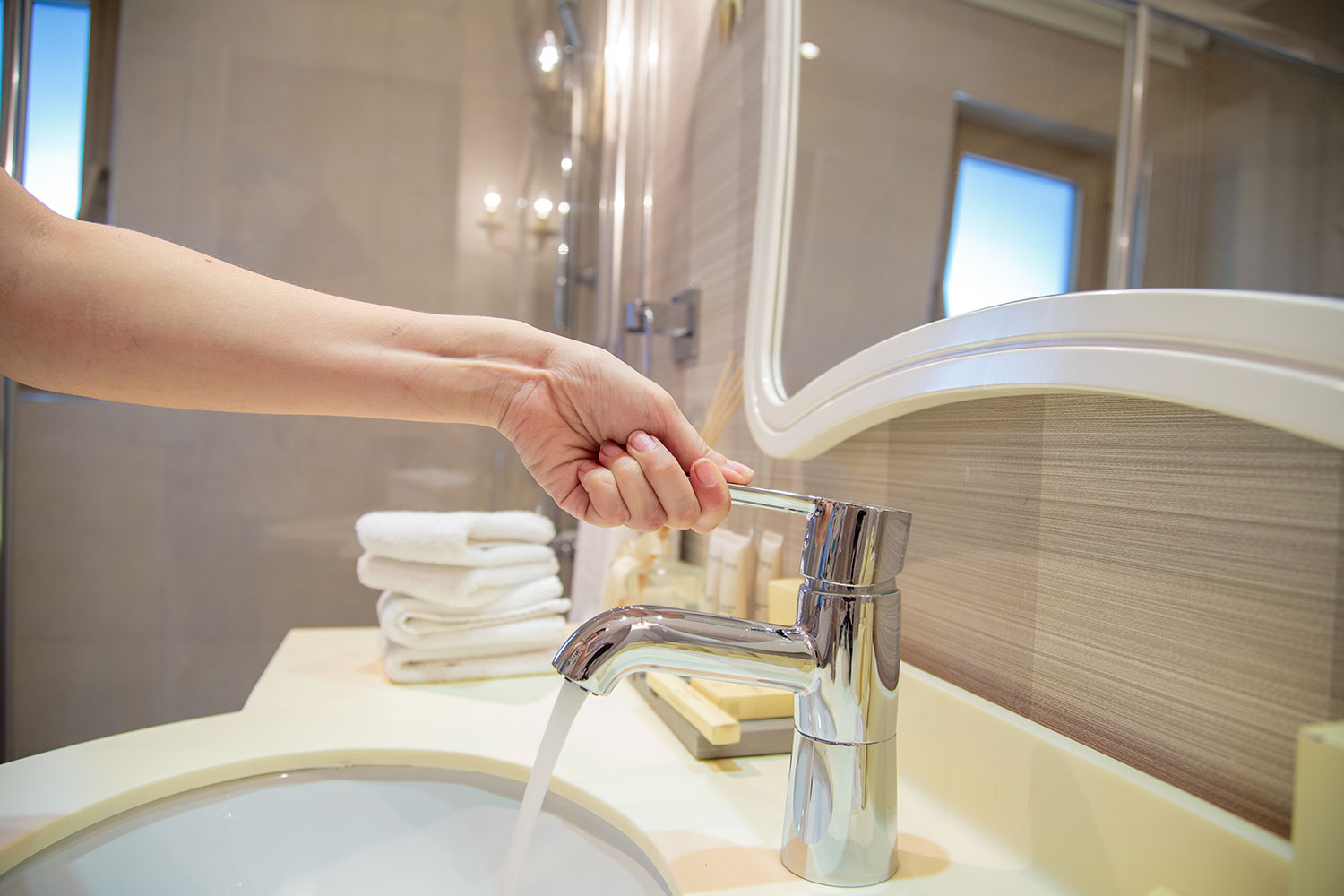 How to fix a leak
It is important to fix a leak at once. Leaky taps waste water by dripping about 8 gallons of water a day, that's about 2,920 gallons a year, which is enough to fill a good-sized swimming pool. Leaky pipes when ignored can damage surrounding materials in ceiling or walls.
So before you end up with plumbing problems that cost hundreds, know how to fix a leak yourself or know when to hire the services of a local plumber.
DIY Leak Repairs
The first thing to do is to turn off the main valve before your home gets flooded. The main valve is usually located in the basement below the front door. General good practice today is to fit a mains stop cock under the kitchen sink area as this should be mains fed. It is always good to know where the main valve is for emergencies like this.
If the leak is a big one and involves a burst pipe or anything major, call a local plumber immediately. Reserve your DIY skills for tiny leaks that you can fix yourself.
Here's how to fix a leak yourself:
Use Epoxy putty – this is the best solution for leaks at pipe fittings and joints. Wipe the pipes to get rid of dirt before applying the putty. Wear gloves to protect your hands and start mixing the putty according to the instructions on the label. Press the putty around the leak. It should dry within 2 to 24 hours depending on the quality of the putty.
Use amalgamation tape – easy to use and apply around leaking pipes. Just follow the instructions on the packet.
These tips on how to fix a leak will prevent further waste of water and damages to your home. However, they are just temporary fixes, not permanent.
A permanent solution will involve replacing the damaged pipe with a new one and that is when you need to call in a local plumber to do the work.
Make sure to get a permanent fix in place from a local plumber as do remember the above is only a temporary measure to make safe.
Albert F A Matthews
A chief operator at BigFunction Property Maintenance and from leaving school have done nothing but house refurbishments of all varied designs and formats and covering home repairs.